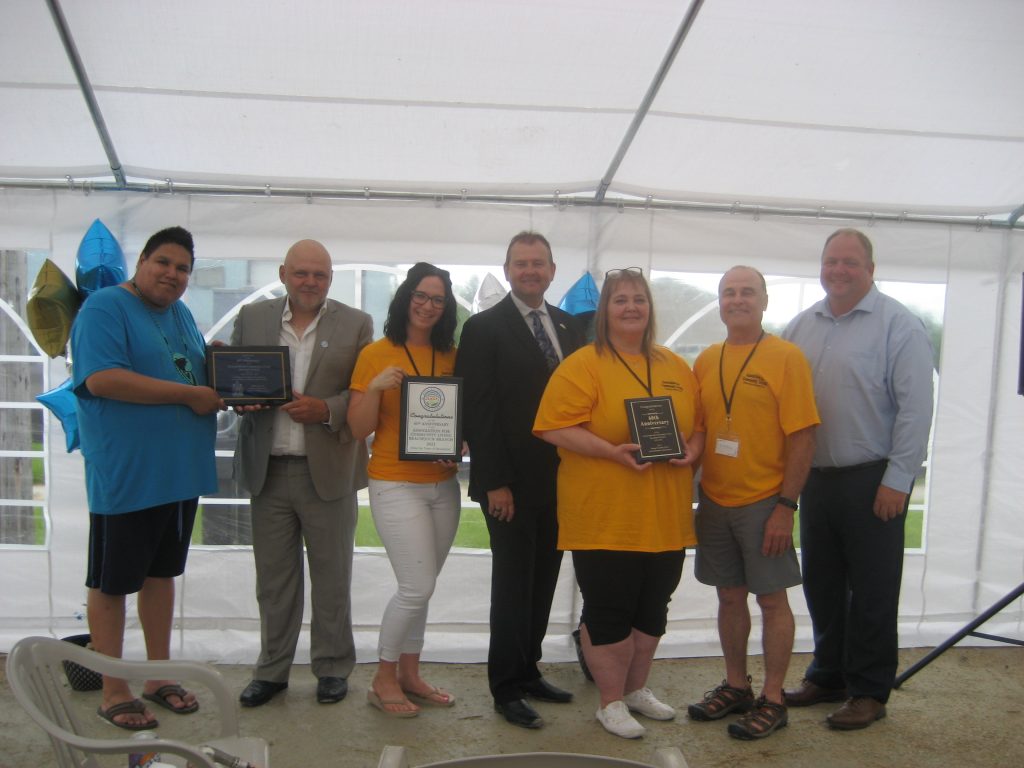 ACL-BB celebrated its 60th anniversary on June 24th 2022 with an open house event that brought together participants, current and former staff, families, Board members, community members and local dignitaries to celebrate the milestone.
ACL Beausejour started in 1961, and at that time provided educational opportunities for children with disabilities. A few years later, the responsibility of children's supports moved over to the education system, therefore changing the focus of ACL Beausejour to providing day time activities for adults with disabilities. The name has changed many times in 60 years, from what began as the "Association for Retarded Children", to "Adult Resource Centre" (more commonly referred to as "ARC Industries") to settling on the current name of Association for Community Living – Beausejour Branch back in 1986 when the organization joined forces with Community Living Manitoba.
The program has grown and expanded significantly over the years, and has changed its focus to providing person centered supports to individuals across all programs and services.
Although the actual 60th anniversary would have taken place in 2021, the celebration was postponed due to the covid-19 pandemic.
Congratulations to ACL-BB on the last 60 years, and here's to many, many more!
Persons in photo (from left to right): Charlie Genaille of ACL-BB, RM of Brokenhead Deputy Reeve – Sean Micheals, ACL-BB Director of Operations – Ashley Seymour, Lac Du Bonnet MLA – Wayne Ewasko, ACL-BB Acting Executive Director – Susie Rooswinkel, ACL-BB Board Chairperson – Greg Deneka, Town of Beausejour Mayor – Ray Schirle.