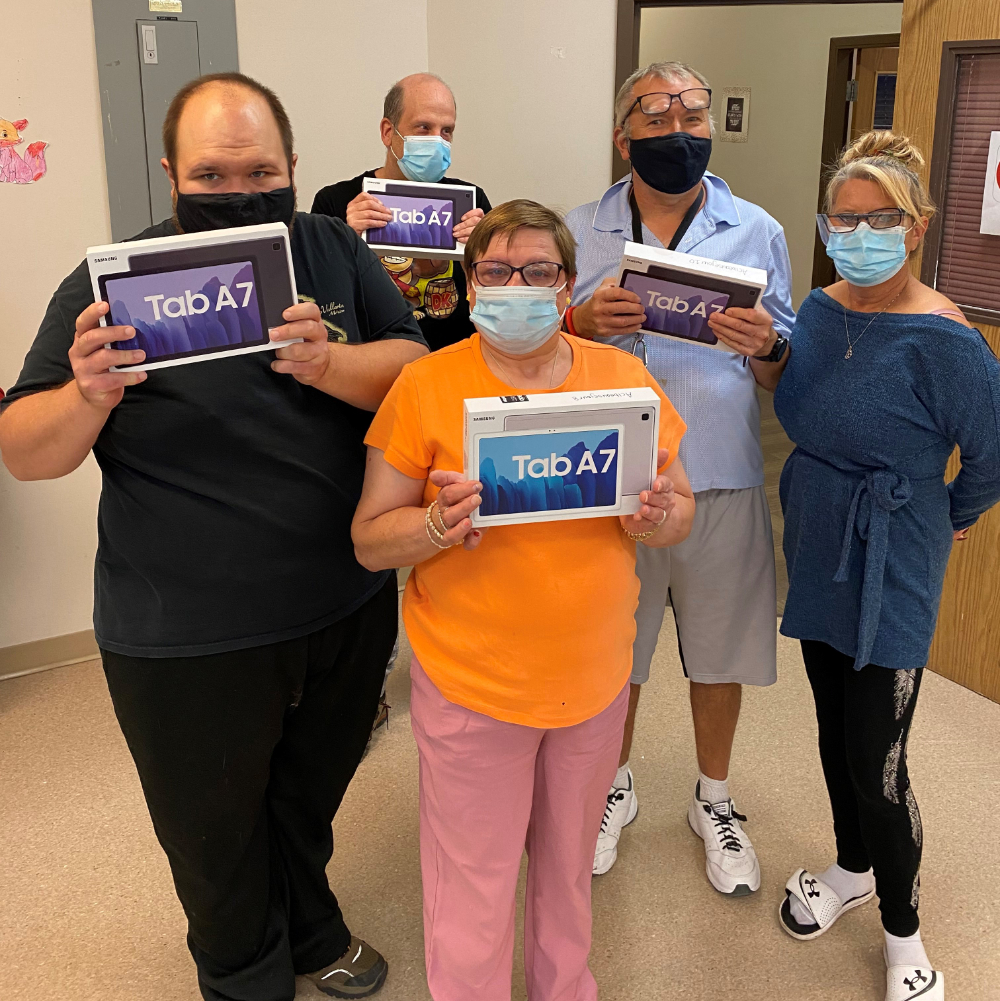 ACL-BB has gone virtual!
In an effort to stay connected to each other, ACL-BB has adopted some virtual programming thanks to funding provided by the "Telus Manitoba Future Friendly Foundation". The grant provided funding for ACL-BB to purchase computers and tablets for individuals to participate in some virtual programming that's being offered. "Zoom" sessions are scheduled regularly, and are open to all ACL-BB participants. The theme varies depending on the day and week, and individuals are able to register for whichever sessions spark their interest.
Some regular favourites include – Show and Tell sessions, different craft and cooking demonstrations where participants can follow along, the ever popular "Bingo" zoom, a sports club where individuals are able to talk about and share highlights from their favourite sports teams and games, and a monthly Birthday party – where we can all get together virtually to celebrate all of the birthdays taking place throughout the month. All of the supplies needed for the sessions are provided when you register, including birthday hats and balloons to celebrate those special birthdays each month. 
Monthly schedules are set up and shared before the start of the month, and zoom links are sent out a few days before each session for people to register.
For more information, or to be included in the email list, please contact Ashley Seymour at ashleys@aclbb.com.