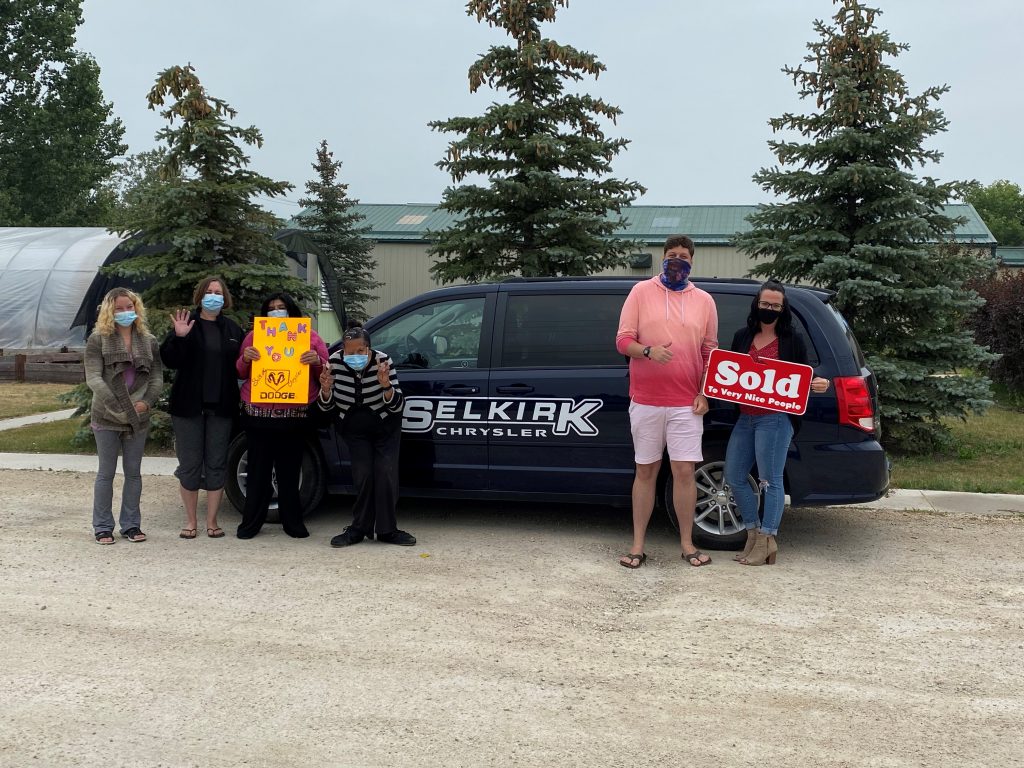 The Association for Community Living – Beausejour Branch Inc. proudly displays their new van.
The van was purchased through a sponsorship by Selkirk Chrysler Dodge. Carroll and Debbie, along with their support staff Dawn and Mersades were elated to receive the new van, as it allows them to continue to access their community safely, and comfortably.
Ashley Seymour, Director of Operations for ACL Beausejour, would like to thank Kelvin Szatkowski and the rest of the Sales Team at Selkirk Dodge for their support in making this dream a reality.